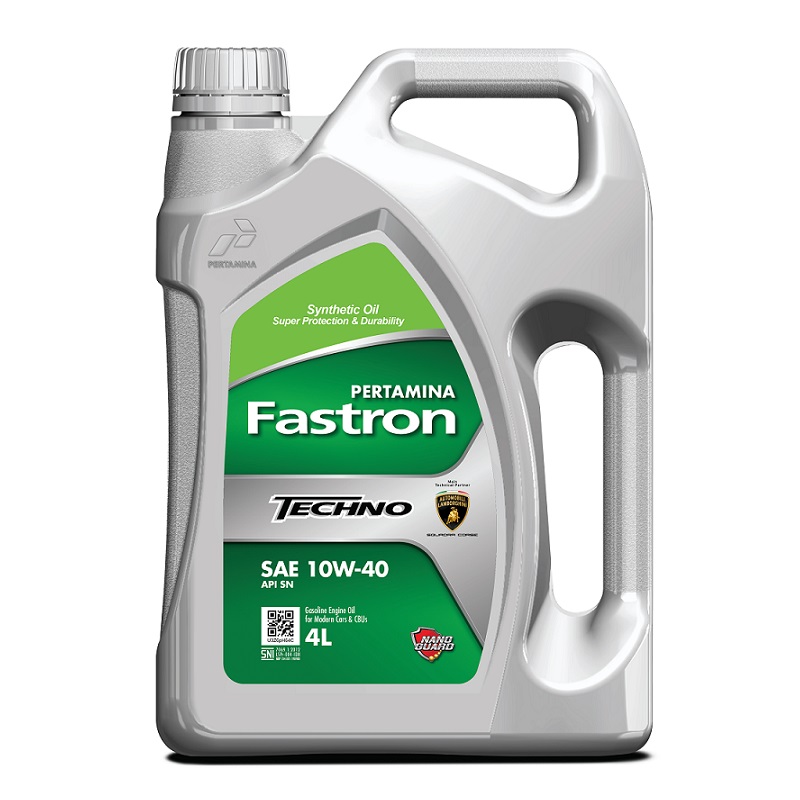 FASTRON SAE 10W-40
Super protection and durability
SAE 10W-40
4 Litres
Gasoline Engine Oil for modern cars and CBUs
API SN
Description

Application

Additional Info
Product Description
FASTRON TECHNO SAE 10W-40 is a premium quality engine oil formulated from synthetic base oil and selected additive which meet the highest performance level.

PERFORMANCE LEVEL
FASTRON TECHNO10W-40 lubricants meet the API Service SN

SUPERIORITIES
> Reduce wear and keeps engine clean to keeps engine reliability.
> Synthetic base technology for longer oil drain interval
> Formulated with selected additive that support fuel economy and exhaust after treatment technology.
> Low friction to minimize engine noise and optimize engine power.
> Low oil volatility, so the need for oil top-up is reduced.

Application
FASTRON TECHNO 10W-40 is highly recommended for latest car generation from the leading car manufacturers that required low SAPS engine oil (SAPS Solfated Ash, Posphorus, and Sulphur).
Additional Information
Weight: 5kg
Size: 1L, 5L