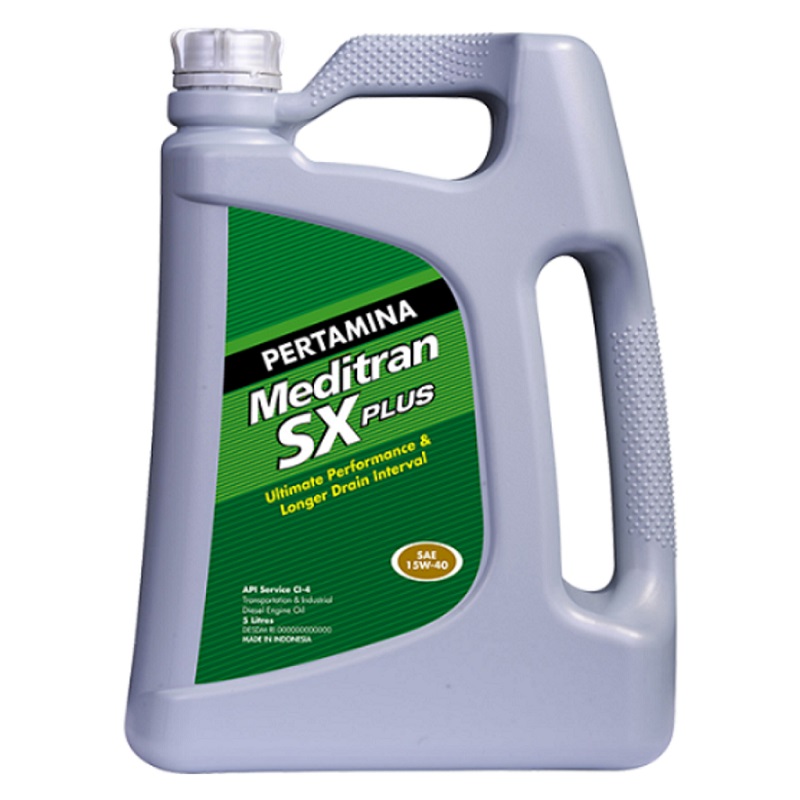 MEDITRAN SX PLUS
Ultimate performance and longer drain interval
SAE 15W-30
5 Litres
Designed for heavy duty diesel engines
API CI-4
Description

Application

Additional Info
Product Description
MEDITRAN SX PLUS SAE 15W-40 (API CI-4)is a top performance heavy duty diesel engine oil,with high performance level.

PERFORMANCE LEVEL
MEDITRAN SX PLUS SAE 15W-40 (API CI-4) has a high performance level based on API Service,API CI-4. The complete performance level of this lubricant are as follows:
– API CI-4 (approved)/CH-4/CG-4/CF-4/SL
– ACEA E7/B4/A3
– MB-Approval 228.3
– MAN 3275
– Volvo VDS-3
– Mack EO-M Plus
– Cummins 20071/73/76/77/78
– MTU Category 2 (Approved)
– CAT ECF-2, ECF-1a
– Renault Truck RLD-2/RLD

SUPERIORITIES
– Stable viscosity that gives optimum acceleration engine protection during start up and high temperature operation.
– High durability against oxidation high temperature, combined with improved alkalinity reserve, provides optimum protection from wear and corrosion and proven longer oil drain interval. Balanced detergency and dispersancy resultingin very good soot control and engine cleanlinessthat maintain engine and filter performance.

Application
MEDITRAN SX PLUS SAE 15W-40 is suitablefor many types of heavy duty diesel engines thatused in vehicles (Multi Purpose Vehcicles, buses,trucks, etc), genset engines, heavy equipments (offroads) for industrial and construction, and ship engines.
Additional Information
Weight: 5kg
Size: 1L, 5L