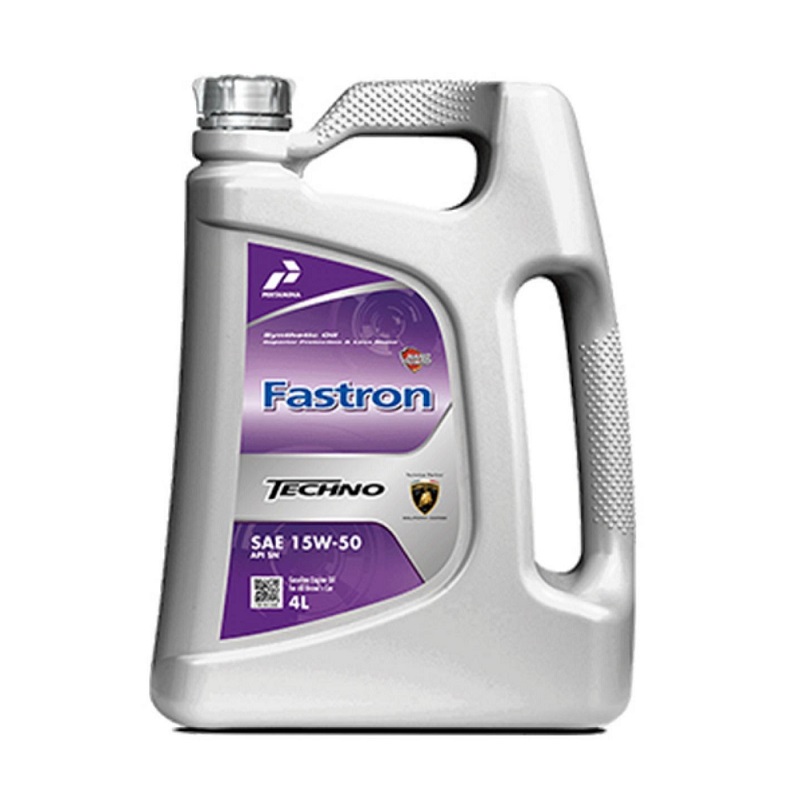 FASTRON TECHNO 15W-50
High quality gasoline engine oil
SAE 15W-50
4 Litres
Formulated from synthetic base oil
and high quality additives
Description

Application

Additional Info
Product Description
FASTRON TECHNO SAE 15W-50 is high quality gasoline engine oil formulated from synthetic base oil and high quality additives.

PERFORMANCE LEVEL
FFASTRON TECHNO SAE 15W-50 meets the performance level of API SN.

SUPERIORITIES
> Stable viscosity that gives optimum acceleration and engine protection during start up and high temperature operation.
> Good durability against oxidation and high temperature that prolongs oil lifetime.
> Prevents piston deposit formation and maintain engine cleanliness that prolongs engine lifetime.
> Low oil volatility that gives low oil consumption and assures optimum lubrication.
Application
FASTRON TECHNO SAE 15W-50 is recommended for modern gasoline engines equipped with Direct Injection and multivalve system.
Additional Information
Weight: 5kg
Size: 1L, 5L